Hello!
We are a team of entrepreneurs working on the creation of a new kind of financial institution in Geneva, Switzerland. Being specialists of the application of blockchain to finance, we use this new technology at the core of this project to create a ecosystem that will propel the new era of financial digitalization that blockchain makes possible.
Our Name
The name Mt Pelerin refers to the Mont Pèlerin Society, a group of brilliant economists and intellectuals advocating for an open society and economy driven by free market principles, personal and political liberty, and freedom of expression.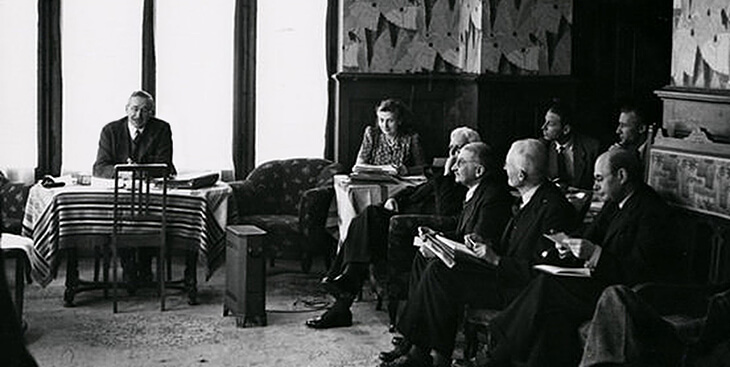 The Mont Pèlerin Society was founded in 1947 at the first conference organized by Professor Friedrich Hayek on the Mont Pèlerin, a small mountain overlooking Lake Geneva, our home. Professor Hayek invited 60 liberal scholars from all over the world to meet and renew the links that had been broken between them by war and nationalism. The society's founders include Friedrich Hayek, Frank Knight, Karl Popper, Ludwig von Mises, George Stigler, and Milton Friedman, among others. Although these intellectuals represented a mix of schools of thoughts, e.g. the Chicago School of Economics or the Austrian School, they nevertheless all agreed on a desire to promote liberal ideas in the classical sense. The group never aspired to conduct propaganda nor align with any political party. Its sole objective is to facilitate the exchange of views among minds inspired by certain ideals and broad conceptions held in common and to contribute to the preservation and improvement of the free society.
At Mt Pelerin, those ideals are very dear to us, as they represent our values in life. We believe in the constructive power of every actor of the economy, once give real freedom and autonomy in his/her choices. We want to create favorable conditions to make the financial industry as a whole progress, while giving its customers the keys to their own financial empowerment.
We chose the name Mt Pelerin to herald our origins and our moral values.