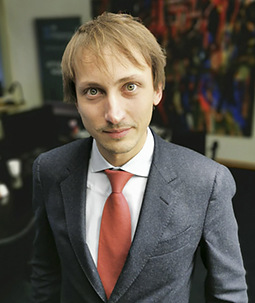 Arnaud Salomon
Founder and CEO
The story of Mt Pelerin begins with its founder, Arnaud Salomon, born in 1982. A Swiss and French citizen, Arnaud is first a citizen of the world. Having grown up in many countries such as India and the Czech Republic, he quickly developed an entrepreneurial spirit. At 16 years old, Arnaud was already successfully operating a first business building and selling computers in Prague.
Moving from one country to the other, Arnaud has always faced the problems linked to managing money and currencies across borders. At that time, using banks to transfer money between countries was excruciatingly slow and expensive. Having to endure those absurd and frustrating inefficiencies naturally gave him a vigorous motivation to defy them, and developed his strong libertarian mind.
Arnaud finally settled in Lausanne, Switzerland, to study at the EPFL (École Polytechnique Fédérale de Lausanne) where he obtained in 2008 his Master in Communication Systems with a specialization in IT security. After a thesis internship at UBS Investment Bank in Zürich, he began his career in Geneva as a trader, first in commodities then in forex.
At the end of 2012, he discovered Bitcoin and the world of the blockchain and cryptocurrencies. Quickly convinced by the vast potential this technology had to unleash innovation, he began to think about how it could be applied to the industry he knows best: finance. The project that would later become Mt Pelerin was born in 2014, and was selected for the 2016-2017 batch of the Fintech Fusion startup accelerator program in Geneva. The project was incorporated as Mt Pelerin Group SA on September 27th 2018.