Mt Pelerin BRIDGE
The Decentralized Capital Market Infrastructure
A new chapter in the history of finance is beginning, where decentralization and digitalization will make the industry better and more accessible.
Mt Pelerin's BRIDGE is the open source tokenization technology that runs this new finance.
Explore on Github
What Can BRIDGE Do?
The BRIDGE is a comprehensive framework to tokenize securities, or replicate financial instruments on the blockchain in the form of tokens.
Dealing with securities implies strict financial regulations, which is why BRIDGE is a powerful and highly refined tool to address and enforce compliance on chain.
Tokenized Securities Issuance
Replicate any type of financial instrument on the blockchain with an easily programmable token and a large choice of parameters.
Refined Transferability Restriction
Enforce compliance with rules limiting how a token can be transferred. You create as many rules as needed, and attach them to relevant tokens. You can edit and add rules as laws evolve, without having to modify the token's code itself.
KYC thresholds
Daily, monthly and annual AML limits
Transfer amounts
Rules Engine
The rules engine is one of the BRIDGE's core features that is capable to monitor the application of rules over multiple dimensions: time, tokens and users. With it, you can define a clear framework of compliant operation for your tokens.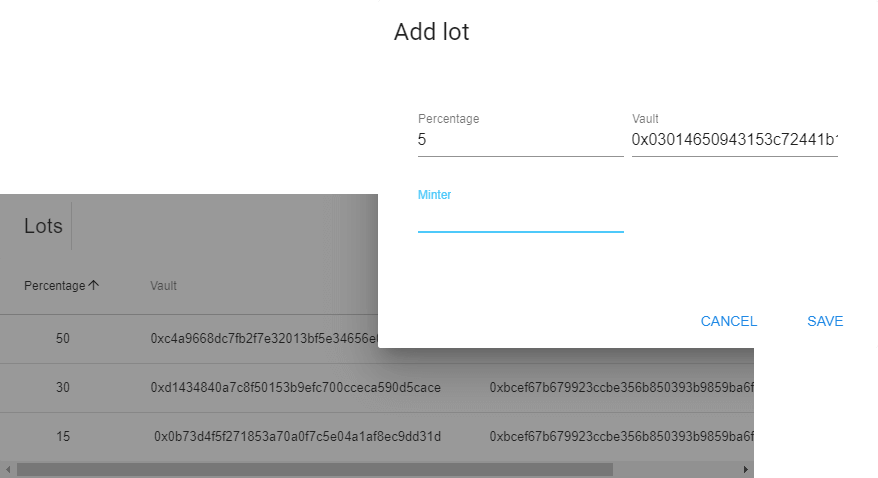 Straight-Through Processing
All the transactions that are whithin the framework of operation that you have defined are processed straight-through (STP), freeing your precious human resources.

Exceptions
When a transaction is out of the limits set by your operation framework, it is blocked before going through and triggers an exception that will require the intervention of your back-office or delegated compliance entity, who will be able to approve or reject the transaction.

Multi-Assets Compliance
The BRIDGE is capable to enforce a consolidated compliance over multiple tokens, instead of per token whitelists that are insufficient for most regulatory requirements.

Blockchain Agnostic
One blockchain might be more appropriate than another for a specific application, and the right choice might change over time.
The BRIDGE is blockchain agnostic. It can be deployed on top of any EVM (Ethereum Virtual Machine) compatible blockchain.
On the longer run, our objective is to give the ecosystem full cross-blockchain capabilities.
Open Source
The BRIDGE is a free software available under the AGPL-3.0 license.
You are free to modify and/or redistribute it, as long as you disclose the source code of your own applications. For more information, please consult the complete copyright file.
Token Forge
Free Self-Issuance Interface
The Token Forge is an interface for the BRIDGE where you can create security tokens, token sales and compliance rules as a self-service platform.
Learn More