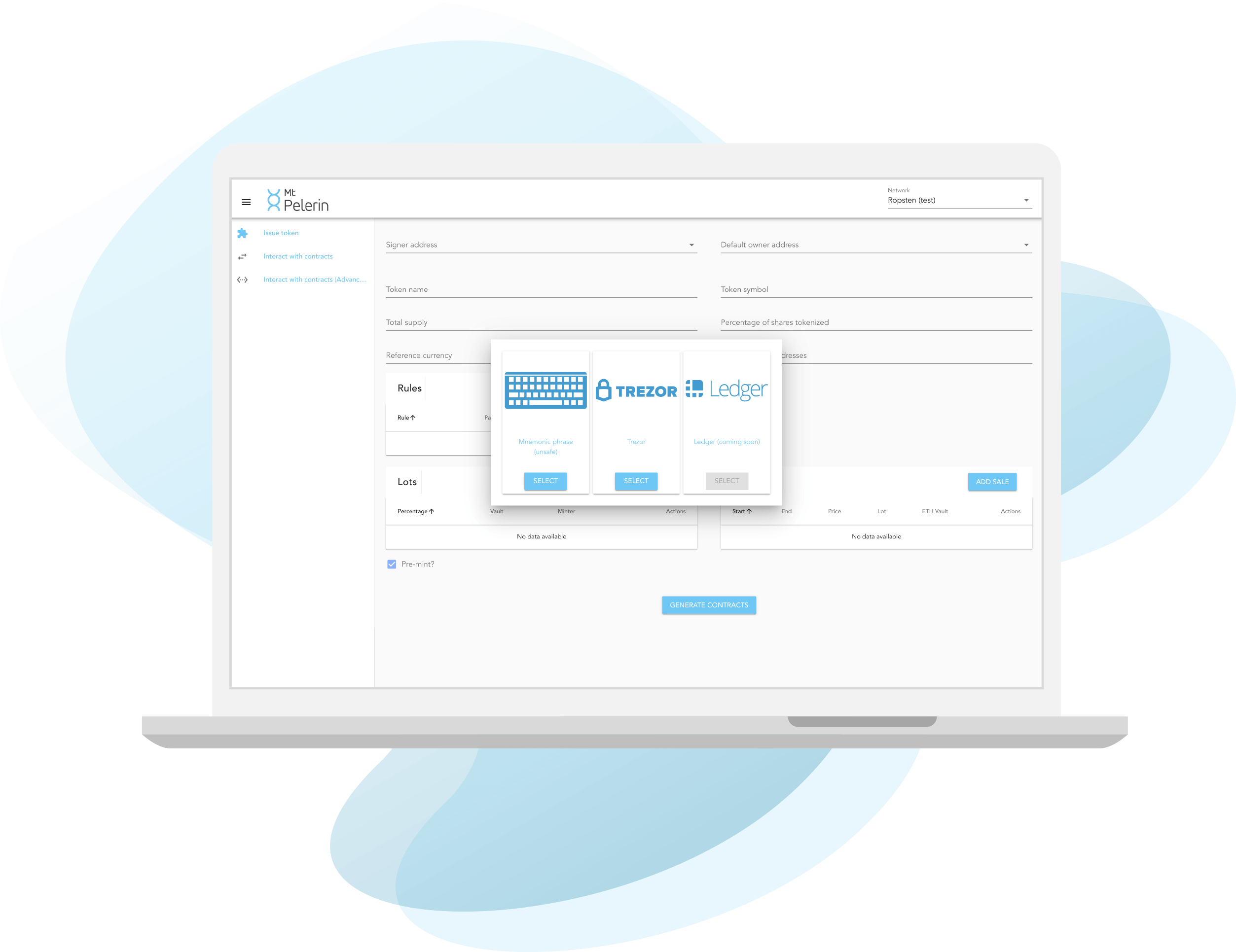 Token Forge
Welcome to the self-service platform where you can create your own equity token and token sales on the Mt Pelerin Bridge ecosystem.
Create Your Token
Alpha Version
Please note that this software is an alpha version and is for testing purpose only. You are solely responsible for the use you make of it and Mt Pelerin cannot be held responsible for any loss, damage or harm of any kind that may result.
Create Tokenized Shares
Define, issue and deploy your own share token on the most advanced compliant tokenization framework.
Other types of tokens (bonds, utility, currencies) coming soon!

Secure Issuance
Don't compromise your private key and connect to the Token Forge with your hardware wallet.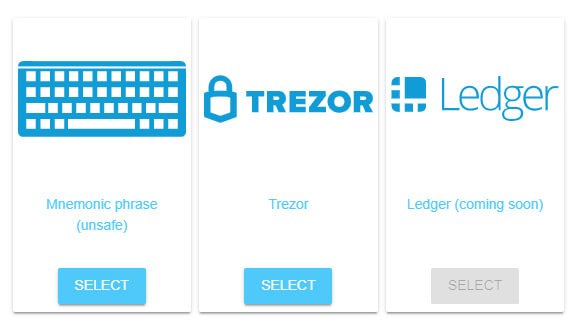 Create and Manage Compliance Rules
Make sure your token complies with its relevant regulation with the easy configuration of transferability restriction rules that you can attach to your tokens.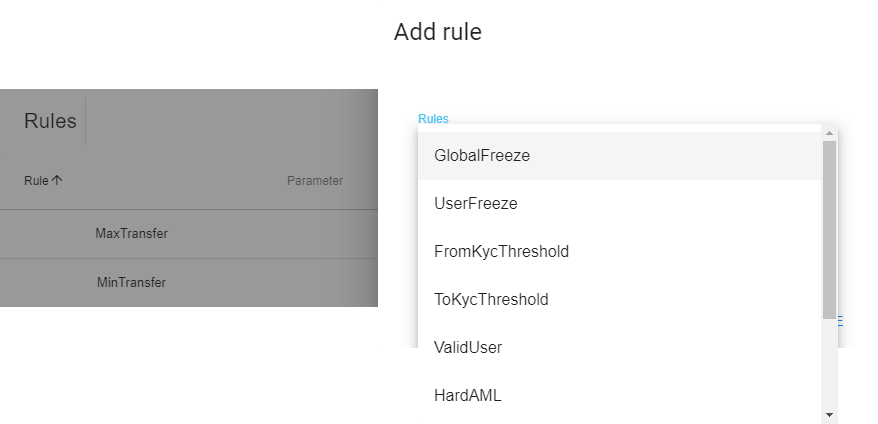 Create Lots
You can split the total supply of a token into several lots that can be reserved for specific uses: locked tokens, batches for different resellers, etc.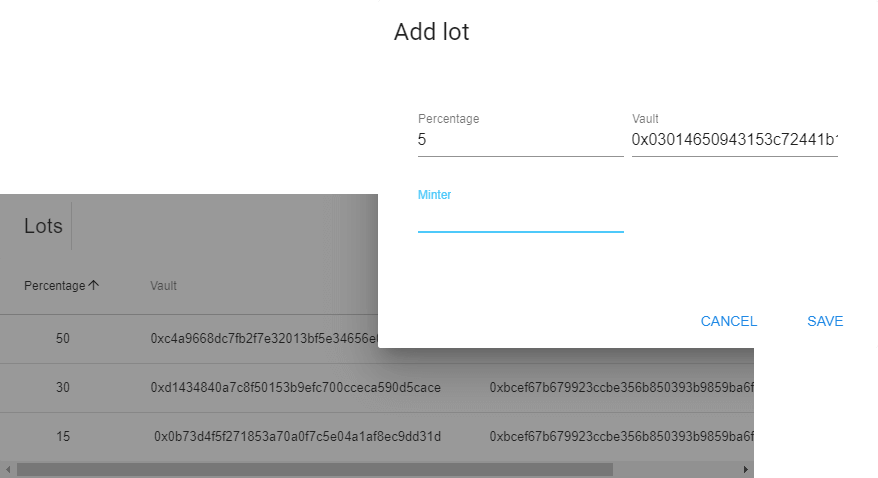 Token Sales
Configure and create token sales with multiple lots, for example in the case of public sale, private sale, multiple sellers, etc.

Price Oracle
Source the exchange rate for various currency pairs from external providers, or define the rates yourself.

KYC Operators
Configure one or several KYC operators who can identify the contributors coming from their jurisdictions and manage their KYC/AML limits.